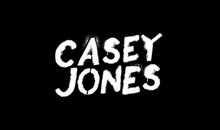 Casey Jones Is A 2016 Series On Netflix That Will Premier On June 8th 2016.
TBA Until June 8th 2016. The Only Known Info About The Plot Is That The Series Is Set Before Teenage Mutant Ninja Turtles 2, Which Also Comes Out In 2016.
Luke Balagia: Casey Jones - The Main, Young And Cocky Protagonist Of The Series.
James Arnold Taylor: Marvin Walden- Casey's Friend Who Does Not Know Of His Alter Ego.
James Dornan: Parker - The Main And Reimagined Secondary Antagonist Of The Series, He Is Helping The Foot Clan.
Kevin Michael Richardson: Shredder - The Hidden Main Antagonist That Hides In The Shadows
William Fitchner: Eric Sacks - The False Antagonist That Works For Shredder
These Are The Only Known Actors Just Now.
Production
Edit
The Series Was First Announced At San Diego Comic Con 2015 And Filming Begins March 12th 2016.
Ad blocker interference detected!
Wikia is a free-to-use site that makes money from advertising. We have a modified experience for viewers using ad blockers

Wikia is not accessible if you've made further modifications. Remove the custom ad blocker rule(s) and the page will load as expected.